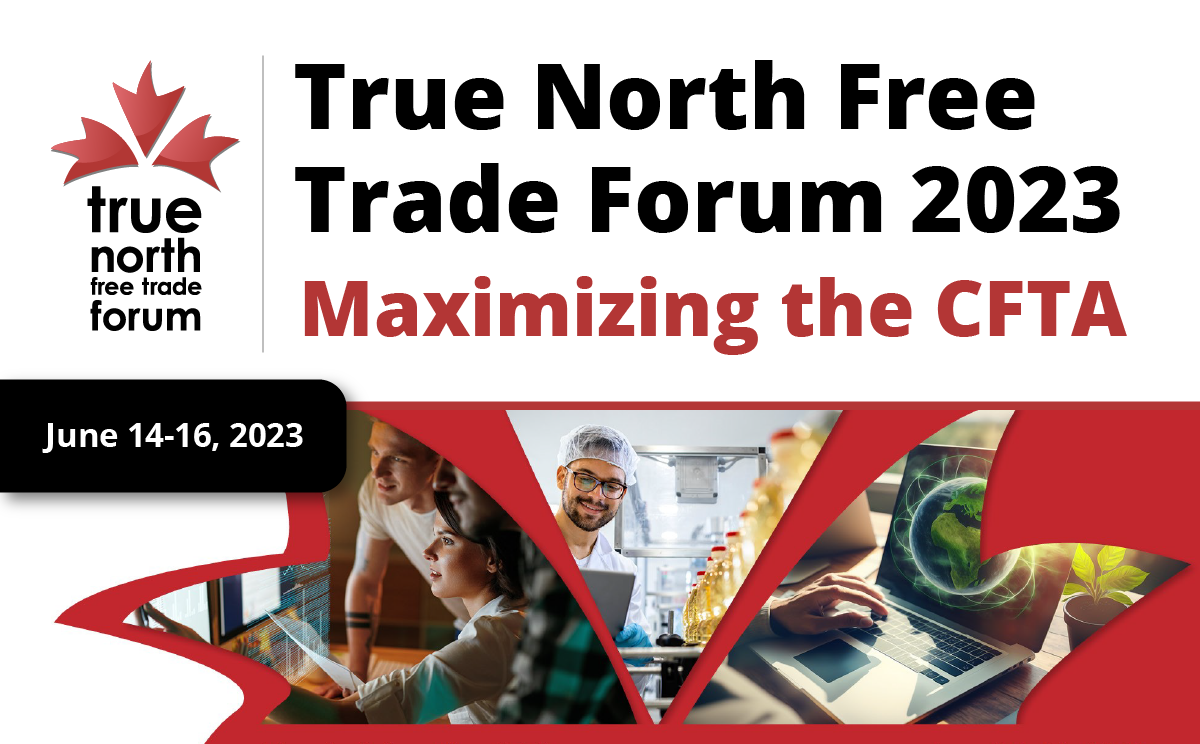 Calling all made-in-Canada clean tech and information and communication technology (ICT) solutions providers!
Don't miss your chance to meet with some of the biggest purchasers in the country.
World Trade Centre Winnipeg and The Government of Manitoba in partnership with other Canadian provinces and territories, invites you to participate in the 2023 virtual True North Free Trade Forum and the Cleantech and ICT Business Matchmaking Event.
The forum will bring together key business and industry leaders from across Canada to exchange ideas and meet potential business partners, buyers and suppliers in the Cleantech and ICT sectors to increase trade and strengthen domestic supply chains.
If you are a Canadian tech provider looking to make business connections with some of Canada's leading organizations including General Dynamics (Land Systems), Telesat, Ontario Power Generation and Enbridge and others in the healthcare, IT and telecom, banking, defence, energy, advanced manufacturing, water and wastewater sectors, the third annual True North Free Trade Forum is for you!