MEIA and ECO Canada have entered a formal agreement to collaborate on events, training, seek joint funding for projects, and support each other with resources, input, and supports to build a strong environmental workforce in Manitoba and effectively support employers, workers, academia, organizations, and Indigenous communities.
Environmental Professional Designation
Get noticed, cultivate leadership, increase your influence and safeguard stakeholder trust as a designated Environmental Professional (EP).
Environmental Professionals, or EPs, are the next wave of change-makers in the constantly-evolving environmental field. Becoming an EP is the easiest decision you'll ever make alongside choosing to enter the environmental sector. Do you want more recognition in your field? Would you like to take advantage of up-to-the-minute resources and training to ensure you maintain your professional performance and stay on top of the latest trends?
EP® designation is right for you if you have been working on environmental projects for 5+ years and have specialized knowledge. After a rigorous review of your credentials and examination, EP status is awarded.
MEIA training, conferences, and networking events are eligible for ECO Canada Professional Development (PD) Credits that registrants can claim towards maintaining their Environmental Professional designation with ECO Canada. Check MEIA event listings for available PD credits.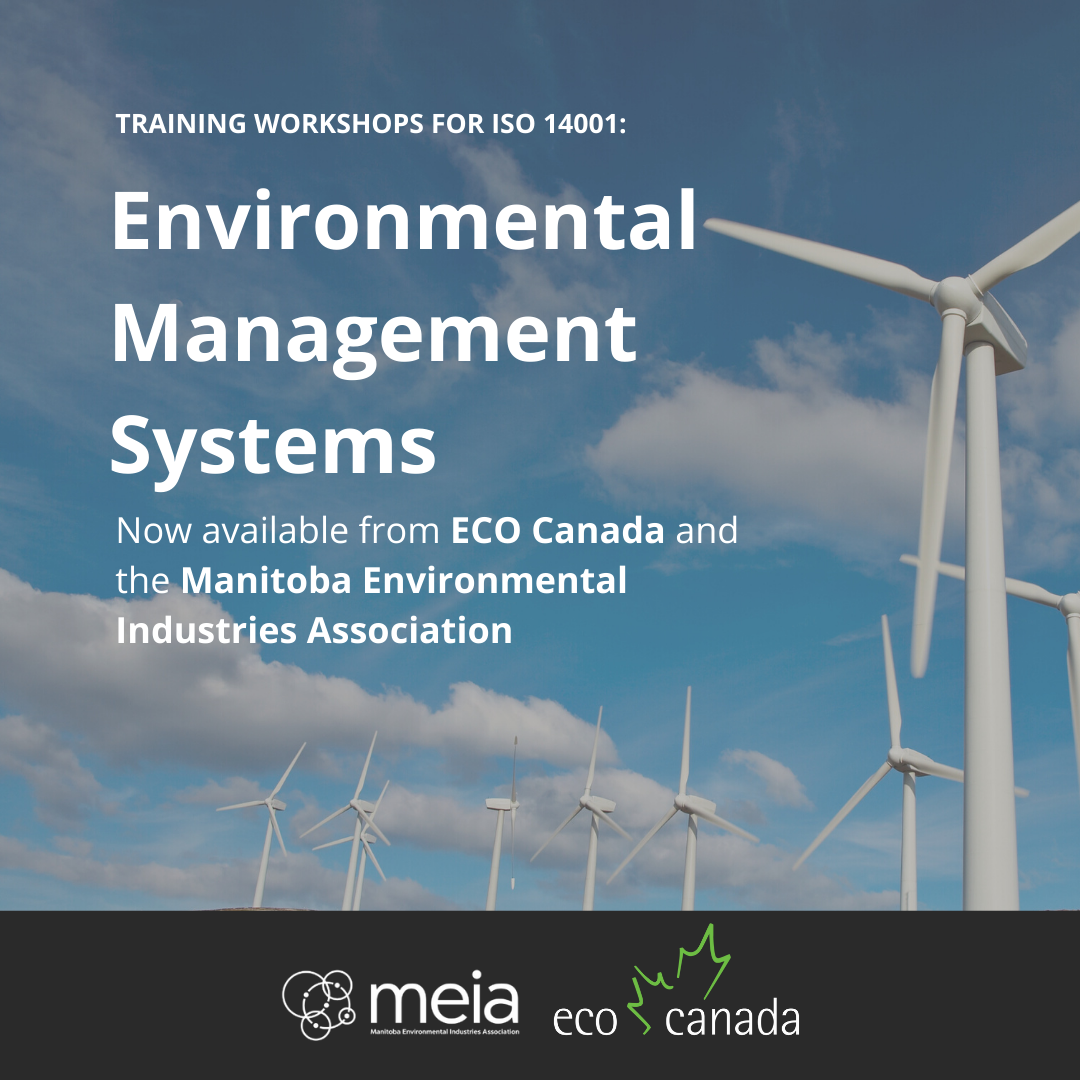 ISO 14001: 2015
Training courses fee per participant (not including the taxes) are as below:
Half-day ISO 14001 Awareness courses for senior Executives: $275
1-Day ISO 14001 Awareness course: $395
2-Days ISO 14001 Internal Auditors' course: $750
2-Days ISO 14001 Implementers' course: $750
3-Days ISO 14001 Implementation and Auditing course: $950
National Job Board
Using AI matching systems, ECO Canada's new job board is guaranteed to reduce the time commitment of job searching for employers and their respective job candidates.
Click here to browse listings or add a job posting