This resource page lists service companies and consultants who specialize in Climate Adaptation and Resilience.
Aki Energy works with Manitoba First Nations to reduce energy costs through investments in renewable energy while providing hands-on training to local tradespeople, ensuring that the project creates local employment and long term economic development opportunities. To date, Aki Energy has installed over $25 million in ground source heat pumps on Manitoba First Nations, training and employing community members to do the work. "Connect the people who most need the work with the work that most needs to be done."
If you are interested in pursuing a geothermal energy project in your community or finding out more about Aki Energy and our work, please get in touch at [email protected] /(204) 956-7962.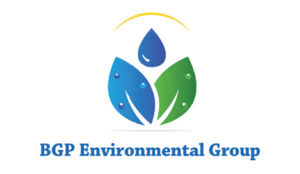 BGP Environmental Group opened its doors in 2020 to undertake environmental remediation of impacted areas! The company has three divisions Air, Water, and Recycled rubber.
Our mission: is to provide technology driven, cost-effective biological solutions to environmental challenges facing our global community.

BizforClimate is a business-led not-for-profit promoting action to address climate change and advocate for the clean, zero-emissions economy of the future. Our mission is to mobilize businesses as advocates to shape climate policy and support the transition to a net-zero economy. Geared for business owners, BizforClimate makes it easy to have a positive impact by offering informative solutions, dialogue, and opportunities for collective action. Sign the Climate Action Pledge and join a growing movement of businesses using our collective voice and influence to advocate for the clean and sustainable economy of the future.

Kai Costantini, Business Consultant for Circularity and Circular Economy Club Local Chapter Lead. [email protected]
The Circular Economy Club of Winnipeg is part of a global network of clubs collaborating to raise awareness, educate, and showcase business models fostering circularity to help move society collectively toward regenerative and sustainable business practices that reduce climate change and biodiversity loss. The club's Canada network produced a report on Canadian Business Circularity. Connect with the Club – interactive platform / [email protected]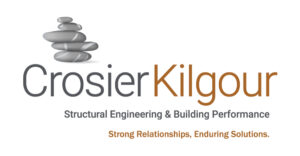 Crosier Kilgour provides several services that help companies mitigate carbon emissions or increase their climate resilience. Our Building Performance division specializes in energy modelling for new buildings, retrofits, and to meet various incentive or green building programs, building systems and building envelope commissioning (both new and existing buildings), carbon modelling , green building certification programs and climate change resiliency assessments for new projects.
Environment Analyst's free Corporate Guide: Accelerating your ESG transition contains recommendations and actionable strategies relevant for companies of all sizes and industry sectors. Get insights on addressing the scope three challenge, setting credible stretch targets, preparing for nature-based reporting, legislative updates, maximizing social value, making meaningful ESG progress and operationalising net zero.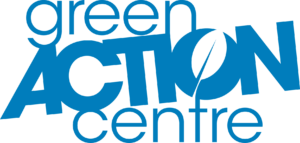 At Green Action Centre we offer Green Audits: a sustainability audit that assesses your organization's climate impact and identifies opportunities to become more sustainable and climate resilient. In addition to the Green Audit, we also run waste audits and transportation surveys.

Herzing College offers a 12-month online Supply Chain Management and Logistics Diploma Program which includes, among others, skills for lowering costs and improving efficiency at every stage of the supply and logistics chain process, from manufacturing to purchase.

International Institute For Sustainable Development (IISD)'s energy experts offer practical guidance to help authorities choose the right system of electricity generation, reduce consumption of fossil-based transport fuels, and implement international climate change commitments. It works side-by-side with local partners for less costly, more equitable energy systems. Aware of international policy developments, its energy team members identify wasteful practices, encourage new thinking, engage civil society, and support policy reform. IISD is also actively engaged in a broader range of sustainability issues, including watershed management, water quality enhancement, mining, and climate change adaptation.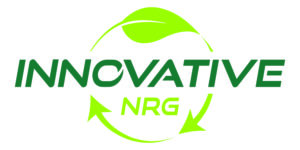 Innovative NRG provides a financially attractive, commercial waste-to-energy solution for business. The Rapid Organic Convertor (ROC) recycles (organic and synthetic) waste into heat and electricity, at the point of waste production, on-site. This clean energy technology reduces the use of natural gas and eliminates both transportation costs and landfill tipping fees; while at the same time reducing the company's carbon footprint by eliminating GHGs from landfills, transportation, and the reduction of natural gas use; profitability and sustainably.

Nioex Systems Inc. is a Manitoba based company that manufactures and markets Biovator, a state of the art in-vessel composting system. Our mission is to provide schools, restaurants, market places, farms and more with an environmentally and cost effective alternative for disposal of their organic waste. Biovator is a pioneer with over 20 years experience in the in-vessel composting industry with multiple units operating within Manitoba and worldwide.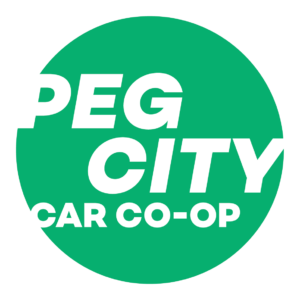 Peg City Car Co-op gets people moving in a way that's convenient and sustainable. We can help you go car-free (or car-light), which is good for your wallet and the environment! Carsharing is a great compliment if you walk, bike, and use public transit to get around. Sign up to receive an access key and an online account to book a vehicle where and when you want it. Whether you need to drive for a few minutes, days, or hours, you can choose from crossovers, hatchbacks, hybrid electrics, cargo vans, minivans, and trucks. Peg City offers free-floating and round-trip carsharing.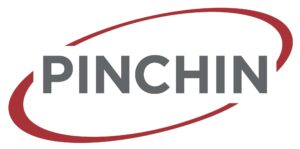 Pinchin Sustainability & Environmental Performance
Pinchin's Sustainability Team can provide cradle to grave sustainability services for your buildings and can provide the following services to help you better understand your current standing and help keep track of your climate positive efforts:
Zero Carbon Readiness Screening

For over 20 years Triple Green Products has been providing quality heating systems for agricultural, commercial and industrial applications. As the world has become more aware of the consequences of human impacts on our world Triple Green has responded by providing our customers with solutions that protect their bottom line and the environment. Our systems allow our users to use biomass fuel alternatives for heating, crop and aggregate drying and composting/dehydrating and our patent-pending cyclonic filter ensures regulatory compliance with the most stringent emission controls mandated in North America regardless of fuel source. Triple Green represents A BETTER WAY to do business.
Looking for something we don't have here?
We're always updating our resources to help Manitoba companies address their sustainability challenges. If you have a suggestion for a tool, course, or guide, we'd love to hear from you.