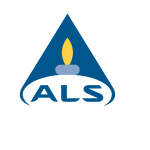 Website ALS Global
Location: ALS Environmental, Winnipeg
Reports to: Laboratory Manager
About the Position: The Login clerk 1 is responsible for all sample login activities at the laboratory. The priority for this position will be to receive and organize samples, verify client information and enter the pertinent information into the laboratory data systems.
Specific Responsibilities
Receive work orders as they arrive in the laboratory;
Perform sample triage;
Open and layout samples and paperwork to confirm all required samples have been received;
Enter client account number, project for billing and contact information in sample login screen;
Accepts samples and payment for sample processing from private clients, enters all payments into the appropriate and provides change if necessary;
Assist with cash reconciliation at the end of each shift;
Enter all pertinent information into the Laboratory Information Management System (Seedpak);
Scan sample labels with barcode reader and transfer data into Seedpak;
Enter analytical codes for samples;
Transport samples into lab, some heavy lifting required (up to 20 kg);
Identify and resolve internal and external problems when they arise;
Clean, organize and distribute coolers as needed;
Use correct methods in accordance with the established procedures and schedules while ensuring analytical quality;
Observe established safety regulations and comply with all ALS health and safety policies and procedures;
Other duties as assigned.
Required Knowledge, Skills & Abilities
Good English communication skills required (auditory, verbal, written, and reading);
Intermediate user of Microsoft Office (Word and Outlook), with basic knowledge of computers;
Accurate and efficient data entry skill is an asset;
Strong customer service focus, interpersonal and organizational abilities;
Previous cash handling experience an asset.
Required Qualifications
Completion of Grade 12 or equivalent;
Post-secondary education an asset;
Administration experience with data entry an asset;
Manual dexterity to perform intricate and/or repetitive tasks;
Wear issued personal protective equipment (PPE) as required;
Ability to lift up to 30 lbs./14 kg on a regular basis and carry for short distances;
Ability to sit or stand for a full shift;
You may be exposed to unpleasant odours;
Please note that ALS operates 24/7 and will require day, afternoon, and graveyard shift work including weekends.