November 30, 2022




8:00 am - 6:30 pm
MEIA's 2022 Emerging Issues Cleantech Conference will be on November 30, 2022 at the RBC Convention Centre in Winnipeg.
Highlights of the conference will include:
Opening Blessing, Chief Heidi Cook, Misipawistik Cree Nation
Morning Keynote, Dr. David Suzuki
Afternoon Keynote, Jane McDonald, Executive VP, International Institute of Sustainable Development
Master of Ceremonies, Steve Patterson, CBC's The Debaters
Green Dragon's Lair Pitch Competition, 40 Booth Tradeshow, 6 Breakout Sessions
Networking reception with entertainment from trio from local band Indian City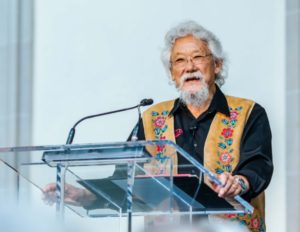 Keynote Speaker Dr. David Suzuki 
In 1990, Suzuki co-founded, with Dr. Tara Cullis, the David Suzuki Foundation to "collaborate with Canadians from all walks of life including government and business, to conserve our environment and find solutions that will create a sustainable Canada through science-based research, education, and policy work."
Suzuki has been recognized by BC Achievement in partnership with the Lieutenant Governor of BC for his extraordinary work as a recipient of the 2021 BC Reconciliation Award. He is also a Companion to the Order of Canada and a recipient of UNESCO's Kalinga Prize for science, the United Nations Environment Program medal, the 2012 Inamori Ethics Prize, the 2009 Right Livelihood Award, and UNEP's Global 500. A Professor Emeritus at the University of British Columbia in Vancouver, Suzuki also holds 30 honorary degrees from universities around the world.
MEIA has its roots in the world of cleantech and waste management and we are looking forward to celebrating those fundamentals in this year's Emerging Issues conference. The conference will showcase new and upcoming technologies and solutions to help Manitobans mitigate the climate crisis and make their businesses more profitable through sustainability.
Watch this space for sponsorship opportunities, presenter/speaker announcements and registration details to come.