MEIA COVID-19 Emergency Working Group
The Manitoba Environmental Industries Association (MEIA) has established a COVID-19 emergency working group of experts from companies who specialize in hazardous cleanup, decontamination, safe handling, risk assessments, environmental testing and remediation.

For coronavirus or any other hazardous waste issues, the companies these experts work for are leaders in their field of establishing protocols and guidelines for all workplaces and any places of assembly including public buildings, retail stores, and industry work sites, indoor and outdoor. As government and health authorities begin to loosen restrictions related to the pandemic, these services are essential to ensure there is accurate information and a safe, efficient reboot of the economy.

The following is a list of our expert working group:
Jason Combe, Pinchin Ltd.
Sandy Marohn, Pinchin Ltd.
Patrick D Campbell, Wood.
Darcy Culbertson, Miller Environmental
Barb Bayer, ALS Global
Tyler Nelson, GFL Environmental
Robert Brogan, Bureau Veritas Laboratories
For access to this Working Group, contact MEIA here with questions or direction related to these services.
*Note: The expertise of the working group is not medical related. For COVID-19 health or medical related resources, please see the following Province of Manitoba page.
Non Medical Services | Non Medical Resources
---
Companies Providing Non-Medical Coronavirus Services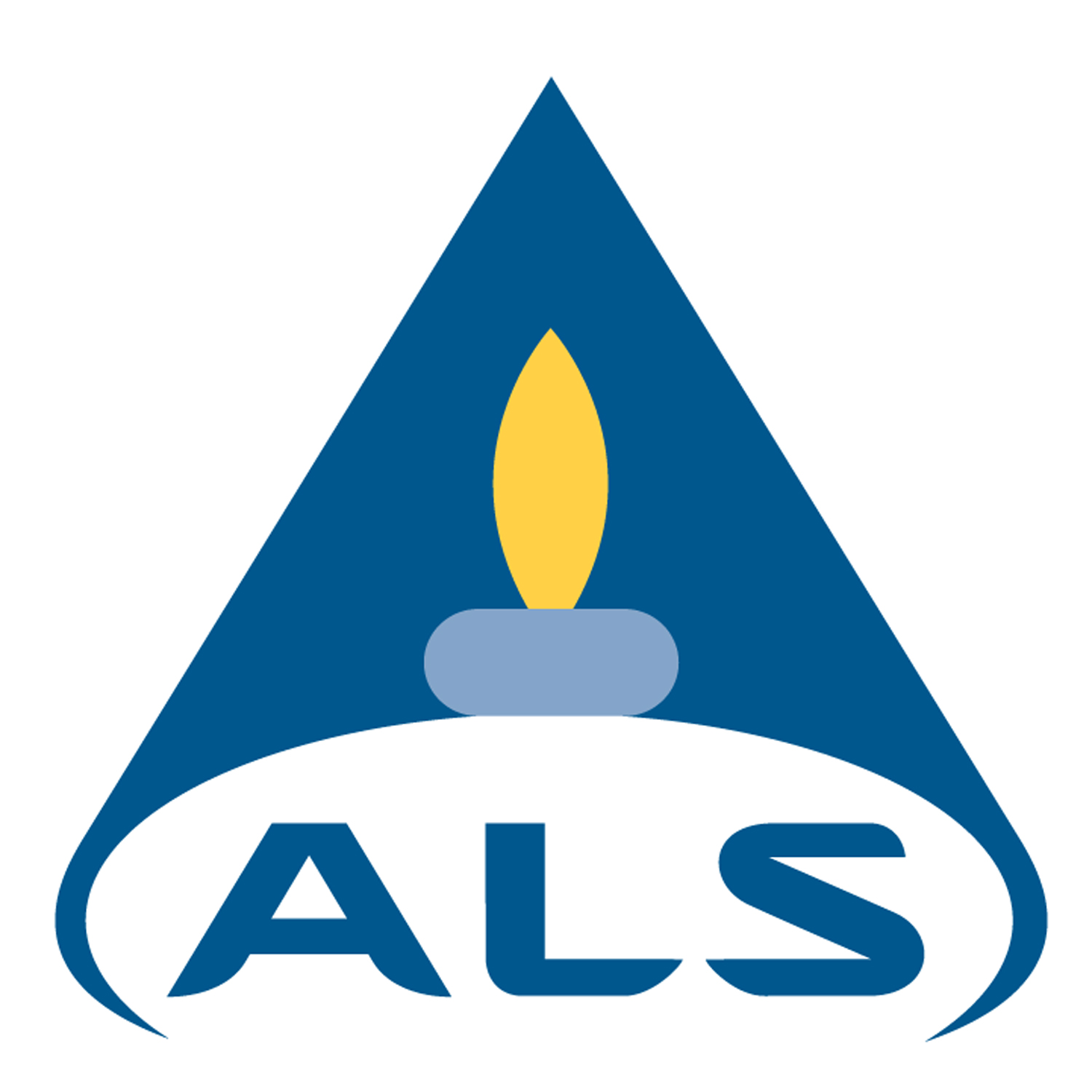 ALS Canada Ltd.
ALS Winnipeg will offer COVID-19 analysis for Environmental swabs starting in May 2020. Using real-time PCR technology, and protocols adapted from the FDA/CDC emergency protocols for human testing, our method can provide same-day results. The Winnipeg facility is a licensed Containment Level 2 laboratory, where COVID-19 analysis can safely be conducted. ALS Canada now provides a routine analysis service to test critical environmental surfaces for the presence and persistence of SARSCoV-2, the virus that causes COVID-19. Test results are intended to help monitor and strengthen the effectiveness of disinfection and sanitation measures, particularly after outbreaks or positive tests in a business, care home, or public facility. Read more here and here.

Contact: Barb Bayer | Phone: 204-255-9720 | Website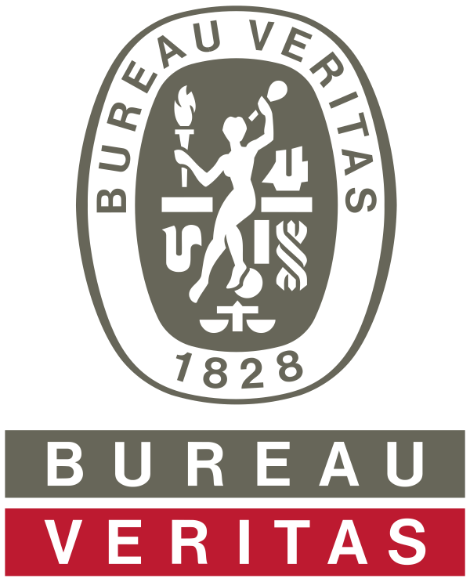 Bureau Veritas Laboratories
Bureau Veritas Laboratories provides environmental testing.
Contact: Marnie Kolach | Phone: 204-772-7276 | Website
DLF Consulting

Services are in the area of networking, coordinating, and planning as needed.

Contact: Daniel Friesen | Phone: 204-995-1165 | Website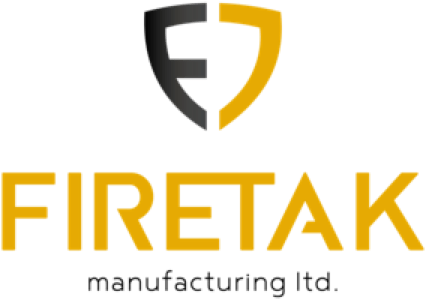 Firetak Manufacturing Ltd.
Supplier of collapsible liquid containers to emergency response teams, fire departments, forestry, industrial and military officials worldwide.
Contact: Mike Donaghy | Phone: 204-975-0334 | Website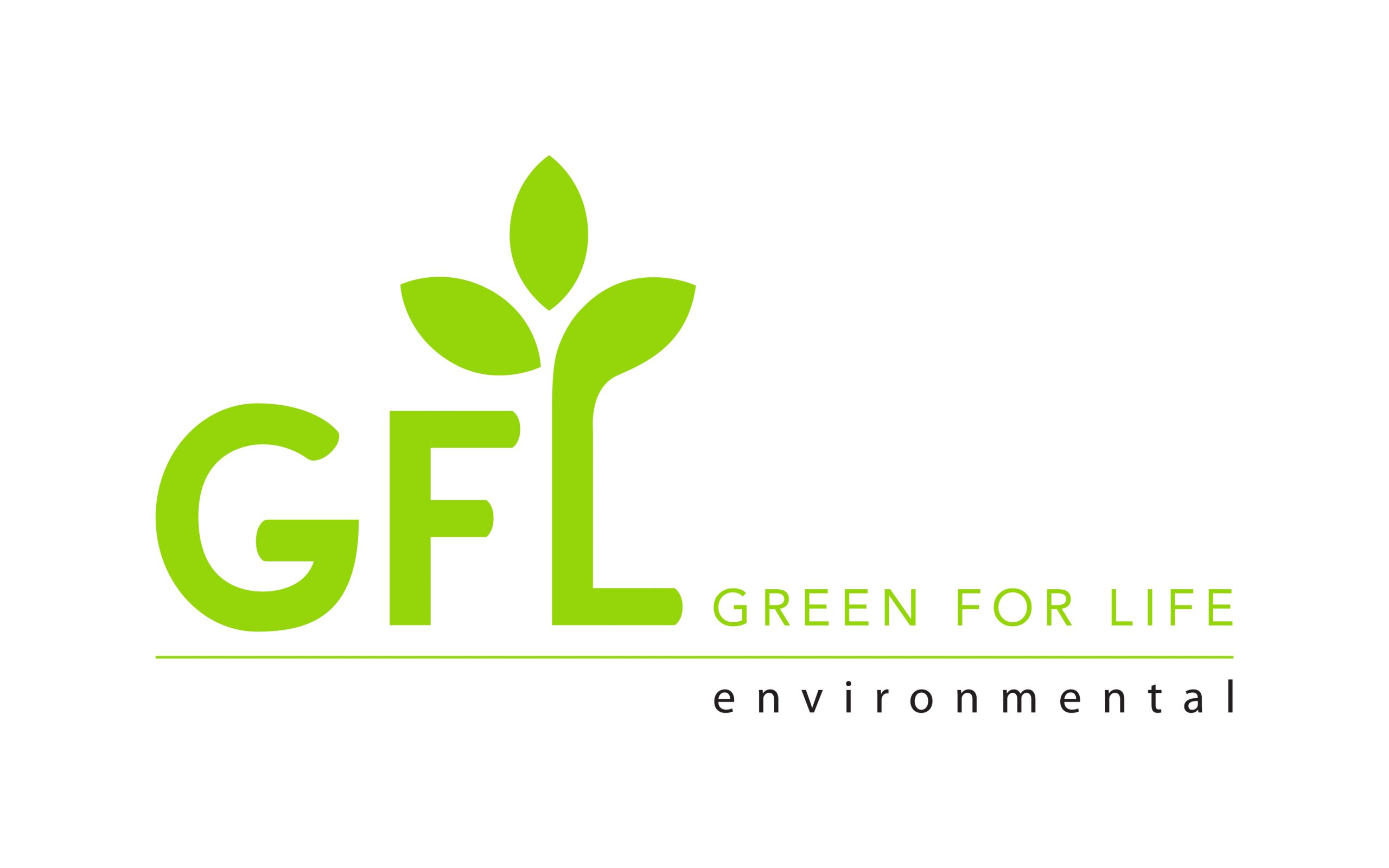 GFL Environmental

Onsite decontamination services for a wide range of environments and assistance restoring essential services. More information can be found here and here.

Contact: Tyler Nelson | Phone: 204-987-9600 | Website

Intrinsic Analytics
Founded in 2012, Intrinsic Analytics is Manitoba's premier bioinformation services provider. We are dedicated to the health and safety of Manitobans by offering the following:
Lab-based, Health Canada Approved, RT-PCR assays for SARS-CoV-2 (COVID-19)
Same-day results
Mobile and after-hours specimen collections and testing
All aspects of testing from collection to results
COVID-19 Outbreak Response Programs, Workplace Surveillance Programs, and Fit-to-Fly COVID-19 RT-PCR tests for air-travel
Consulting Services, Validation Services, and Clinical Trials
Contact: [email protected] subject: COVID-19 | Phone: 204-258-1500 | Website

Made Safe

A CME Manitoba initiative, Made Safe provides health and safety services designed specifically for the needs of the manufacturing work environment. In partnership with SAFE Work Manitoba, Made Safe makes it easier for employers and workers to ensure workplaces are safe and productive. Guided by an industry-led safety council, the association offers training, access to events and resources, consulting and certification by manufacturers, for manufacturers. View their upcoming events here.

Contact: Steven Hnatishin | Phone: 204-298-4294 | Website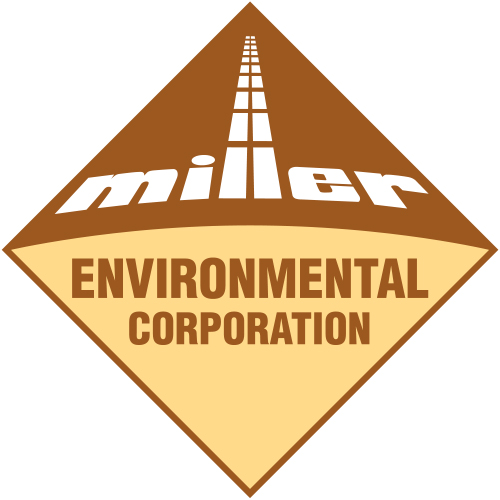 Miller Environmental

COVID-19 decontamination response services provided by our highly trained 24/7 Emergency Response Team. Miller's COVID-19 service offering uses industry best practices and the best available technology currently available to address the SARS-CoV-2 virus. More information on these services can be found here.

Contact: Darcy Culbertson | Phone: 204-299-3456 | Website

MWM Environmental

Disposal and hauling for waste management. Anything from construction waste to hospital waste.

Contact: Tim Oliver | Phone: 204 483-3986 | Website
Nositham Inc Global Sourcing Solution
Protective Personal Equipment (PPE) supplies are available including surgical masks, gowns, gloves, N95 masks and KN95 masks.
Contact: [email protected] |Phone: 204-803-9242 |Website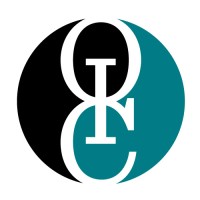 Orthopaedic Innovation Centre

Orthopaedic Innovation Centre can reprocess fabric N95 masks in a hydrogen peroxide sterilizing unit.

Contact: Trevor Gascoyne | Phone: 204-926-1235 | Website

Osorno Enterprises Inc.

Osorno Enterprises Ltd. works in the water and wastewater treatment sector. In addition they produce disinfection chemicals such as chlorine dioxide and disinfectants based on potassium peroxymonosulfate, and hydrogen peroxide. Osorno also produces a hand sanitizer registered with Health Canada. They can provide advise on best disinfection practice for offices and warehouses, as well as for disinfection of water tanks and distribution systems with chlorine dioxide and other disinfectants. They have 14 years of experience in disinfection of water distribution systems in new and renovated hospitals.

Contact: Irena Motnenko | Phone: 204-488-1538 | Website

Parsons

For buildings and properties that are in distress or for emergency financing needs, Parsons offers Phase I environmental site assessments, Phase II and III environmental assessments, remedial and property cleanups (related to surface and subsurface chemical contamination issues), hazardous building material surveys, and land condition assessments. Parsons also maintains a fleet of SUVs and cargo vans with drivers for urgent delivery needs.

Contact: Carrie Strachan | Phone: 204-489-2964 | Website
Pinchin Ltd.

Pinchin provides support to facilities with fit testing, incident response, management plans, communication to building owners, training, building re-occupancy consulting, and reviewing cleaning agency facilities are using that are not in the CDC approved list to ensure they are still effective and many approved cleaners are becoming hard to find. More information on Pinchin's services can be found here.

Contact: Sandy Marohn | Phone: 204-452-0983 | Website
Premier Removal Services

Providing decontamination, biohazard restoration, and additional cleaning and disposal services.

Conact: Brent San Filippo | Phone: 204-451-0885 | Website

Safe Haven Air Technologies

Safe Haven Air Technologies deals with indoor air quality remediation and by way of that, assisting companies to upgrade or add a layer of biosecurity control if they have not considered that in the new world we face today.

Contact: Gordon Gage | Phone: 204-771-6789 | Website
Safudeft Medical
Contact to order Personal Protective Equipment (PPE) of 3 ply ear loop disposable medical masks, sterilized or unsterilized, and KN95 masks, sterilized or unsterilized. See their brochure and pricing here.
Contact: Justin Phillips | Phone: 204-880-9998 | Website

Stantec Consulting Ltd.

Stantec offers a robust and ready workforce of over 7,500 Canadian employees nation-wide, operating remotely and ready to provide uninterrupted services, including: Assisting or leading applications for federal funding initiatives, Remote sensing , Engineering, design, and delivery services across all critical infrastructure, Asset management to prioritize maintenance, operations, and infrastructure resiliency, Resiliency planning and modeling, Crisis response, Programming, project, and supply chain management, Facility assessments and energy audits. More information on their services can be found here.

Contact: George Kroupa | Phone: 204-451-5260 | Website

Trillium Lifestyle
Can be contacted to obtain Personal Protective Equipment (PPE) including: washable face masks, hand sanitizer, N95 masks, KN95 masks, face shields, individual surface wipes, and surgical face masks.
Contact: Kavin Cain |Phone: 204-396-9414 |Website

Winmar
Winmar offers a disinfection application service to many organizations across Canada. Depending on the location and nature of the business we can use a powered atomizer to fog (spray an ultra fine mist) of disinfectant in large areas where application would not affect product etc. or, in many cases, manually apply disinfectant and wiping to key touch points in specific areas. Our staff wear currently approved protective equipment, similar to what is required for Biohazard remediation and have done a few high profile projects already this year. Our staff wear currently approved protective equipment, similar to what is required for Biohazard remediation and have done a few high profile projects already this year.
Contact: Scott Rose |Phone: 204-255-5005 |Website

Wood.

COVID-19 services provided include cleaning/remediation protocols or work plans, other H&S plans with COVID-19 focus(e.g. bloodborne pathogens, hazcom, HASPs), third party review/expert opinion and quality assurance, and supporting other Wood services to ensure project delivery (e.g. Occupational Health & Safety, geotechnical, environmental, and water resources). Additional information on Wood's services can be found here, here, and here.

Contact: Patrick Campbell | Phone: 204-594-3028 | Website
---
Non-Medical Coronavirus Resources
B2B Manitoba Online Marketplace
Designed to connect business to business, B2B Manitoba is an online marketplace for businesses who need non-medical grade PPE & other COVID related products to open and operate safely and the suppliers who can provide them.
If you're seeking masks, gloves, signage, acrylic dividers, or other supplies to help you open and operate safely, this directory can connect you with companies that manufacture and sell these goods. If you're a supplier, this is a FREE and dedicated listing for products like yours.
https://b2bmanitoba.ca/login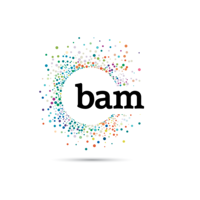 Bioscience Association of Manitoba (BAM)

Offering key information about potential funding opportunities, subsidies, and training related to assisting your organization in these challenging times.

Contact: Tracey Maconachie | Phone: 204-272-4042 | Website

Comparitech
Article: Avoid coronavirus scams: What you need to know. The COVID-19 outbreak has prompted a number of online schemes. Find out about coronavirus scams and how to avoid them.

Clean it Right Manitoba
Clean It Right: Training for the Tourism, Hospitality and Retail Industry, is an enhanced cleaning program designed to provide awareness and education on cleaning your facility. There are three custom modules of Clean It Right as well as a special insert in the Retail Businesses module specifically for Fitness Facilities and Gyms.
Contact: Manitoba Tourism Education Council | Phone: 204-957-7437| Website

Delta 9 Bio-Tech
Delta-9 has has developed and validated new proprietary decontamination equipment, the "Decontamination Pod" (or D-Pod), which can be used to decontaminate medical supplies, PPE, and other equipment
The D-Pod is the first innovation of Delta 9's grow pod business unit which can be used as a tool in the fight against COVID-19. The Company is now developing additional technologies which can decontaminate equipment at low temperatures and modular storage and transport units which can be used to store and distribute vaccines while maintaining quality and stability.
Contact: [email protected] | Phone 1-855-245-1259 | Website
EACO – Emerging and Existing Pathogen Cleaning

This guideline has been prepared to assist building professionals, environmental services companies, contractors, subcontractors, and workers that may need to manage risks related to emerging or existing pathogens or other similar infectious (respiratory) diseases. Read More.
Grant Thornton LLP
Grant Thornton LLP is a leading Canadian accounting and business advisory firm providing audit, tax and advisory services. They have a page dedicated to COVID-19 resources and offer a guidance service

Manitoba Chambers of Commerce
The Manitoba Chambers of Commerce (MCC) regularly post news updates and host webinars to keep Manitoban businesses informed on the latest COVID-19 developments. See also: MCC Federal & Provincial COVID-19 Support Guide and COVID-19 Pandemic Preparedness Toolkit for Manitoba Businesses.

The Manitoba Human Rights Commission published Human Rights and COVID-19 Vaccination Requirements to offer general advice on how organizations can respect human rights when developing mandatory vaccination policies or proof-of-vaccination policies. Click here to read the guidance document.

Notice – Important Regulatory Considerations for the Reprocessing of Single Use N95 Respirators during the COVID-19 Response

Health Canada is currently monitoring and assessing the acceptability of various decontamination and sterilization methods/strategies for the reprocessing of single use N95 respirators in the context of the COVID-19 outbreak. Read more.

Optimizing the use of masks and respirators during the COVID-19 outbreak

Masks and respirators are essential during the COVID-19 outbreak. They help slow the spread of the disease in Canada and protect health care providers. Both masks and respirators need to be used in combination with appropriate eye protection to achieve full protection of the eyes, nose, and mouth. Read more.
Pinchin: 7 Facts you Should Know About N95 Respirators
In order to minimize risk and prepare for re-occupancy, plans must consider the use of personal protective equipment (PPE) such as gloves and respirators. This fact sheet provides facts about N95 respirators that you should be aware of so you and your workers get the expected level of protection.

RIA Preliminary Report for Restoration Contractors Assisting Clients With COVID-19 Concerns

This document has been prepared by a wide range of experts from the cleaning and restoration industry to assist contractors in managing the risks arising from efforts to mitigate the COVID-19 pandemic. Read More.

World Trade Centre Winnipeg

The WTC Winnipeg provides support to Manitoba companies looking to grow their business beyond Manitoba and provides services to international companies interested in doing business with Manitoba companies. They have a page dedicated to COVID-19 resources that can be found here.
Note: MEIA is a member based industry association. Those contacting the listed companies are responsible for their own due diligence and procurement practices in securing services and equipment.